Tips for Planning the Perfect Family Reunion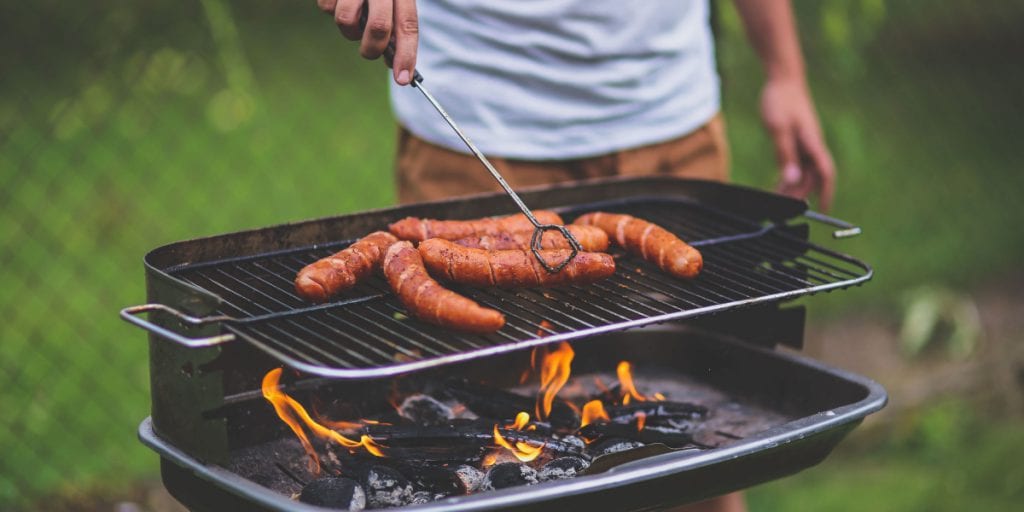 Family can be complicated. Your family tree may span far and wide, but what is more rewarding than bringing those distant relatives together for time revisiting the roots of that tree? Family reunions have the potential to be fun and love-filled events, yet have a bad rap sometimes because of the hassle of planning and drama it could create. Planning the perfect family reunion doesn't have to be a pain! There are some simple tips you can keep in mind to make sure your family reunion is the best it can be.
Time and Place
When and where are the two main factors in planning your reunion. To figure this out, you may want to send out a questionnaire or survey with a few options for both time and place to the family members invited. Start this a year before so that your family has plenty of time to make arrangements with their jobs, school, and other commitments. You most likely won't be able to accommodate every family member, but using a survey is a great way to make sure you pick the time and place that works best for the most people.
Pick Your Team
You might be the most put-together and organized person in your family, but that doesn't mean you can tackle family reunion planning on your own. Planning the perfect family reunion means you need a team of family members who are willing and able to help. You'll want to delegate tasks and make sure you have someone in charge of each of the following: finances, lodging, food, communication with the family, activities, attendance and registration, memento gathering, and the welcoming committee.
Keep Track of Everything
Designate a place, be it a specific drawer, a folder on your desktop, or a shared drive with the different committee members, where you keep all of the files related to your reunion. This includes contracts with food vendors, registration information, family members' lodging arrangements, rental car info, and anything else important that you can't lose.
Set a Budget
This can be the most polarizing part of a family reunion. Remember that even if you are all family, you still all have varying jobs and incomes. Your 24-year-old second cousin with a new baby can't afford the same luxuries as your 55-year-old aunt who never married. If the event is something like a cruise or resort, offer monthly payment options. You can also ask for a set amount of money from each family to start the fund and then supplement the rest with fundraising activities, like a raffle with family-made items such as quilts or artwork. This sort of fundraising is also perfect if a family member is hosting on their own property and will offset any costs incurred with extra food, preparation, and cleaning their home after the reunion has ended.
>>3 Key Tips for Creating a Special Event Budget>>
Be Prepared
If your reunion is going to be outside, make sure you have a plan for bad weather. Reserve a pavilion or have a house or indoor space that will be ready for a large amount of people. Also prepare activities to make up for any outdoor ones; arts and crafts or board games can work in place of kickball for the kids.
Spread the Word
A family reunion can't be perfect unless everyone knows it's happening! As mentioned before, start planning and send out invites ASAP. As plans progress, make sure you are updating everyone with consistent correspondence. This can be a newsletter, a postcard, a flyer, or through an online email chain or Facebook group. This makes sure people stay interested and informed, especially if you include things like family trivia, stories, ideas, and updates.
Plan for Everyone
While your build-your-own mimosa bar is a fantastic idea, you may forget that some of your family is under 21. Make sure the activities you plan cover all age groups and interests! Don't be afraid to branch out of your immediate area and plan outings like a boating trip, outlet shopping, a park event for children, or any other range of events family members can opt into. Have indoor and outdoor options to prepare for the weather.
>>Choosing Catering vs. Self-Catering Your Event>>
Start it Out Right
You're all family, but chances are you haven't seen each other for awhile; some family members may not have even met! Make sure there are ice breakers arranged. Some fun ideas include having a blank family tree for people to fill in with their own names, creating nametags, and providing decorations and freebies with the family name or crest (if you can find it).
Rediscover & Make History
Have family members bring old pictures and memorabilia to display and share. Highlight the culture of your family's homeland in the form of the cuisine you have your caterer provide, the decorations you use, and the music you play. To preserve memories, the family can all contribute to a photo album, add to a book of stories, create a video of the reunion, or put together a family recipe book.
Stay Connected
Your family reunion was perfect! But now what? Make sure you all maintain the relationships fostered by using a newsletter, a family website, or a group chat on a social media site. Technology can be your friend and allow you to stay connected until your next reunion!

Bringing together family is a big task; let Celebrations Catering help you de-stress by taking care of the food. Contact us today to start building the perfect menu for your family reunion. We can't wait to help you bring your family together over a delicious meal!

Tags: family reunion, party catering, party planning tips