5 Tips for Planning the Perfect Company Holiday Party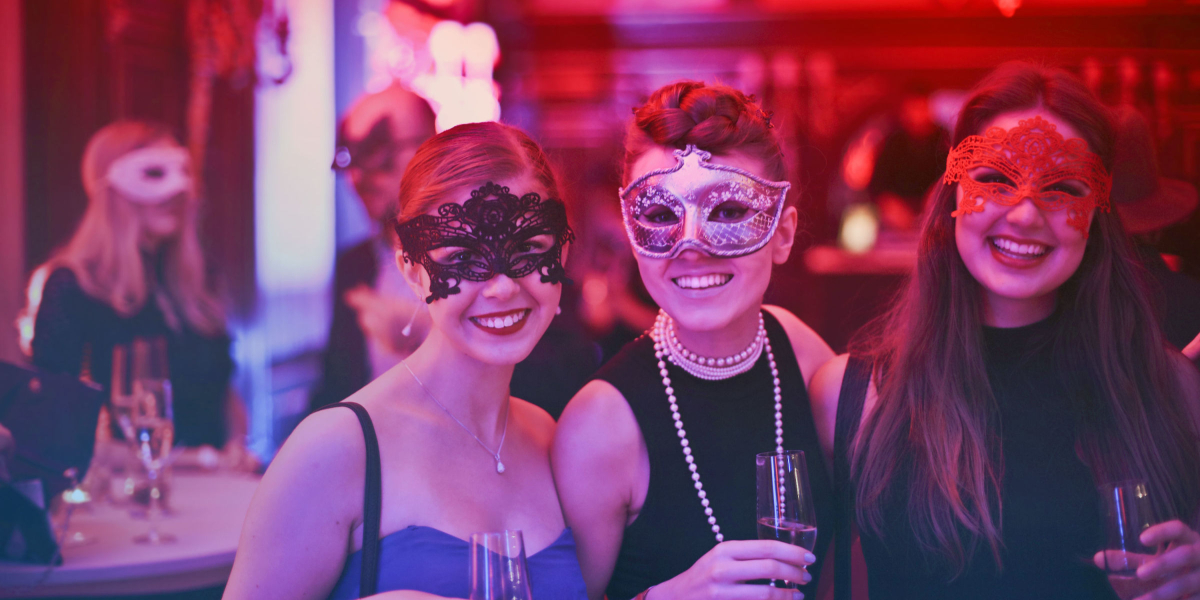 Between working long hours, sitting in traffic, braving the rush of customers, and preparing for family get-togethers, the holidays can be an extremely stressful time for some people. In fact, it may be the time of year when people want to go to work the least, just so they can spend more time with their families or getting last-minute preparations done.
Fortunately, there's a way to keep morale high while also providing everyone with some stress-free fun: the company holiday party!
For a lot of workers, just being in the workplace without having to actually work is enough of a gift, but you can always do them one better! Here are a few fun activities, games, and ideas to help make your next company holiday party a memorable one.
Make a Plan (and a Budget)
Okay, let's get some of the not-so-festive stuff out of the way first. When planning for a party, it's easy to let the excitement get the best of you. If you want to get the most out of your buck, however, you need to plan ahead and spend wisely. Otherwise, your holiday party will be a confusing hodgepodge of random theming, unrelated foods, disorganized games, and a lot of last-minute scrambling.
If the budget allows for it, hire a party planner. They'll be able to expertly map out your party alongside you, allowing you to focus more on enjoying yourself in the process.
Pick a Theme
In what may be the most important part of your party, the theme makes it easier to plan for the rest of the evening. A clever theme also gets party-goers very excited, allowing them to plan their outfits and gifts ahead of time.
There are countless "traditional" party themes you could base your party around, from "Old West" to "1980s." However, if you really want to have your peers celebrating outside of the box, scour the internet for more unique themes. Yes, 1980s is fun enough and easy to pull off, but how about you take this party a step farther and theme it after the 1880s?

Pop culture is always a very fun place to look for theming inspiration, as well. Game of Thrones, Harry Potter, and Marvel are three popular choices that work very well due to the fact that they each have a focus on different fictional teams, which works well for games and can turn the evening into a fun tournament of sorts.
(Playfully) Raise the Stakes
Speaking of games, there are dozens of classic standbys that always make for great office party fun. The games you play really boils down to what kind of employees work at your company.
Some companies like to go the very energetic route. Scavenger hunts, karaoke, a dance floor, "office olympics" and other more physical challenges are great for some companies, especially those with a majority of younger employees. More subdued – but equally fun – activities such as Blackjack, Poker, photobooths, White Elephant, and trivia are fantastic for other companies, simply due to the people who work there.
If you're planning the party, you no doubt have a good feeling about which style of activities your peers would like most!
Bring the Entertainment to You
When planning a company party, there's only so much that you can feasibly buy. If you want to incorporate karaoke or arcade games into your event, then your best bet is to rent or borrow this equipment. But why stop there when there are so many things you can rent these days? From inflatable sumo wrestling suits to mechanical bulls, there's a service out there willing to rent out nearly anything to improve your party!
It's not just equipment, either. Magicians, comedians, hypnotists, face painters, musicians, DJs, impersonators, and other skilled individuals are always looking for their next paid gig. Adding a few fresh new personalities into your mix may be exactly what your holiday party needs!
Hit the Road
Sometimes, you just need to leave the workplace behind for a night. Renting out a space for you and all of your peers may sound a bit pricey, but sometimes it's worth it to get everyone out of their offices and into a more mutual, relaxing setting.
Fortunately, there's absolutely no shortage of places to go! Bowling alleys, go-karts, and arcades are some of the more well-known company party spots, but why not try to break out from the norm and hit up a location a little more unique? Ax-throwing and escape rooms, in particular, are extremely popular places for employees to let loose and have fun, mostly because there's a lot of team-building exercises built in to those activities, as well!
Mobile Catering in Central Maryland
Whether you're planning an ugly Christmas sweater bash at your office or renting out the local laser tag maze across town, Celebrations Catering will deliver the perfect menu for your company holiday party. Contact us today to get started on your event's final touches!