5 Tips to Help You Choose the Right Wedding Theme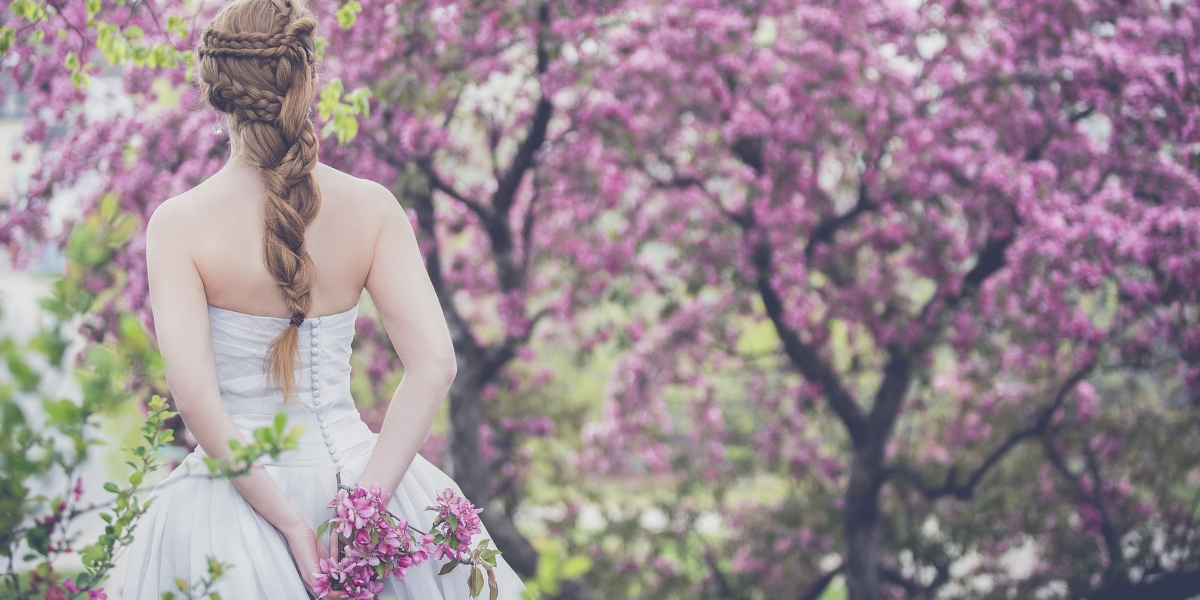 As you already know, planning for a wedding doesn't happen overnight. There are so many choices to make, from the venue and the date to the invitations and the table centerpieces.
One important decision that might make the rest of the process easier for you and your partner is theming. What kind of wedding do you want yours to be? When you close your eyes and imagine the ceremony, what do you see? What kind of impression are you trying to make? How do you want your guests to feel walking into the venue? What do you want the flower arrangements, dresses, wedding cake, and decorations to say about you two?
While it's easy to borrow ideas from Pinterest or find answers in a random BuzzFeed quiz, we encourage all couples to dig a little deeper to find the perfect wedding theme that matches their personalities and unique relationships. Here are just a few ideas on how to choose the right theme for your wedding!
Seasonal Themes
A lot of couples begin planning for their special day by first deciding on a date. Depending on what area of the world you live in, each season of the year brings with it unique opportunities for a magical wedding. From the warm sunshine of summer to the gorgeous scenery of winter, deciding which season your wedding will be taking place during is a perfect first step to determining your theme.
We're not saying that you have to base your entire wedding around the time of year. Just because you decide to get married in October, for example, doesn't mean that you have to outfit your groomsmen in flannel or have your reception at a cider mill. The season is simply the first step to figuring out which direction you want the rest of your wedding to take.
Consider the Venue
Booking a venue months in advance isn't just smart, it's also sometimes necessary. Some venues – both traditional and unique – are quite popular, with schedules that can fill up very fast.
You may think that booking a venue before deciding on a wedding theme is limiting, but sometimes limitations can kick-start the imagination in ways you never thought of before. What does your venue look like? Is it indoor or outdoor? Is it a church? A hall? A barn? How much space do you have to work with? What does the architecture look like? Does it lean more traditional or modern? What kind of décor would feel complimented by the venue's design?
By firmly deciding on a venue, you're giving your wedding day a canvas. It's up to the two of you to begin planning your work of art!
Memorable Inspiration
When we originally asked you to close your eyes and imagine your wedding day, a majority of you probably recalled a specific scene from a movie that you found particularly gorgeous. Maybe you saw a photo online that incorporated some really beautiful ideas, or perhaps you attended a wedding in person and fell in love with a particular decoration.
Everyone's idea of a perfect wedding is at least somewhat inspired by somebody else's wedding, and that's okay! There's absolutely nothing wrong with taking inspiration from anywhere, especially from a source that was really memorable or important to you. Finding ways of incorporating these special moments into your wedding plan is just another helpful step to building your perfect theme.
Ask Yourselves the Important Questions
You and your partner have been through a lot together. You know each other better than anyone else does, and it's those distinct qualities and personal memories that will help make your wedding theme uniquely "you."
As you're coming up with your theme, ask one another questions to help determine what is most important to each of you. What do you both want your theme to say
Keep asking questions about yourselves as a couple. Where are you from? Can you incorporate your unique heritages into your theme? Are you more extroverted or introverted? What style of music do you like? What kind of aesthetics do you both prefer?
Some of the more special ones you could ask include: Where was your first date? How about your favorite date? What are both of your fashion senses like? Are they compatible? If not, could you find a way of incorporating both styles? Do you have a similar hobby that you share? Or maybe a passion that's near and dear to the both of you? How can you incorporate those into your wedding day?
If there was one thing about your relationship that you would want to express the most, what would it be? And how can you turn that one beautiful aspect into physical art to showcase during your wedding?
Piece It All Together
So you know the exact date you're getting married. You have the exact venue, a few inspirational memories, and an entire relationship's worth of ideas under your belt. All of the ingredients are there for a very personal, very unique, very "you" wedding theme. All you need to do now is piece them all together into something complementary and exciting.
For some, this process will be easy; for others, it might take a bit more time. Try not to feel discouraged, succumb to the stress, or begin panicking if you can't come up with something right away. In the end, this is your wedding day. If you work in tandem with your partner, it'll be magical all the same.
Wedding Catering in Central Maryland
When you're planning your wedding, you can't forget the food! Celebrations Catering offers creative, delicious menus made fresh from local ingredients to suit any taste. Choose from our pre-selected menus or design your own. Our team of experienced catering professionals can help you every step of the way. Schedule your wedding catering consultation today!