7 Tips for Hosting a Corporate Event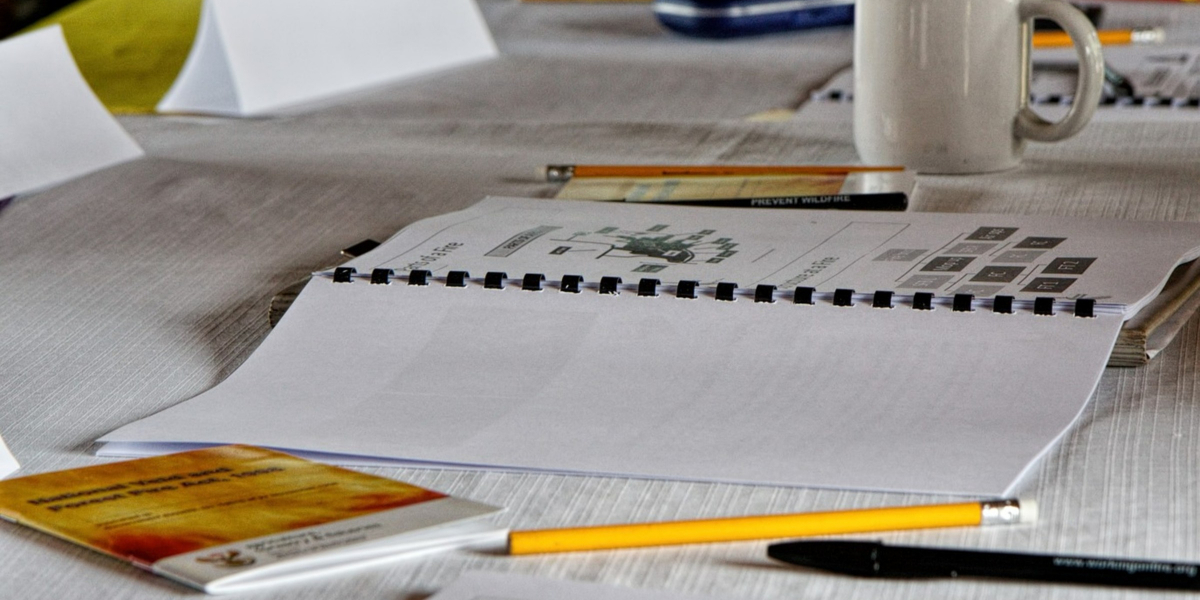 When you're already working for a company, finding the time to plan out a corporate event can be frustrating. On top of your normal workload, you also need to juggle finding the venue, planning out your presentations, making sure your employees can make it, figuring out events…it's easy to let a lot of it slide until the last second, when you're scrambling to make the best decisions for an impactful event.
But don't stress! Here are the best tips for hosting a corporate event that will help make your planning seamless and easy!
Pick the Ideal Calendar Date
Depending on what kind of company you work for, there never seems to be a "perfect" time to schedule a corporate event. A company's calendar always seems filled, with everything from small client hiccups to large metaphorical fires popping up every now and again, throwing wrenches into even the best-laid plans.
Still, even if there's not a "perfect" date, there are always "ideal" dates: areas in the work month that consistently see a dip in busyness, or certain weeks that don't need as much attention as others. Keeping in mind times close to the holidays where a lot of your staff may be busy – such as big calendar dates like the 4th of July or more local dates like the back to school season – is also important. Once you take into account all of this information, finding that handful of free and convenient evenings or weekends becomes much easier.
Choose the Ideal Location
When you find a location that works perfectly for your corporate meeting needs, it's tempting to keep going back to that well over and over. If it's not broken, why fix it, right?
Returning to the same venue can have a lot of rewards. For example, you begin to establish a professional rapport with the business in question, which makes it easier to plan your event with them. It also makes it easier for them to help you, since they are more than likely familiar with your needs.
While this is all well and good, you don't want your corporate event to grow stale in the eyes of your guests. Change up your locations every now and again to keep guests engaged and excited to come.
Treat the Venue Like a Business Partner
No matter which venue you choose to host your event through, you want to make sure that it goes off without a hitch. The best way to ensure your venue's staff cooperation is to treat them the same way you would treat a business partner. Let them in on all of the necessary information before, during, and after your event so they may help make your stay seamless and stress-free for everyone.
When you have so much on your plate already, it's easy to treat the venue like a provider of a service, someone who works for you rather than with you. This subtle shift in attitude could be the one thing standing between a great corporate event and a lousy one.
Plan A/V Options in Advance
Almost by definition, a majority of corporate events involve public speaking. Maybe even a video presentation, PowerPoint, or team-building activity that involves visual and audio components. These tend to be one of the bigger focuses of any corporate event, so you want to make sure that you have all of the technicalities figured out long in advance.
If there needs to be a microphone, make sure you talk with the staff to figure out where it should be plugged into. How do the speakers work? If you're showing a video, will a TV screen be used, or a projector? If you need to hook up your computer to the screen, how would you go about doing that?
There's nothing more frustrating than having to pause your entire event just because you didn't have the A/V options figured out beforehand.
Find a Way to Mix Work and Play
It's entirely possible that your particular work event won't have much "work" going on (a company Christmas party, perhaps). That being said, a lot of corporate events are used to talk about the company, how it's doing, and address any problems that need to be changed.
While it's obviously important to talk business, it's equally important to make sure your employees don't look at your upcoming corporate event with impending doom. Be sure to find ways of mixing up activities in between the work.
Have a Back-Up Plan
Like with any event, any number of things can go wrong. It's important to prepare for anything ahead of time and have back-up plans in place to prevent wasting the company's time. If the connection between your laptop and the projector isn't working, for example, one option is to have a presentation prepared in which you won't need one. Another would be to bring all of the necessary cords yourself to use as an emergency spare.
If the venue finds itself unable to host your event at the last minute, be sure to have another one you could call up that can fit you in at such short notice. If your post-work activities don't work out, have others that are equally engaging. It's all about making sure you stay on schedule and get as much out of this event as possible.
Welcome Feedback
Even the best of events can be tweaked for the future. Don't hesitate to ask any of your employees how the event went. Ask them to get specific if they want to: what did they enjoy most? What about least? Was there anything they preferred about last year's? What are they hoping for for the future?
While the work everyone is doing is for the benefit of the company, the event is for your employees. By making sure they're getting as much out of it as you want them to, you're guaranteeing yourself a great event with motivated employees.
Experienced Catering for Corporate Events & More near Frederick, MD
Putting together a corporate event is a big task; let Celebrations Catering help you de-stress by taking care of the food. Contact us today to start building the perfect menu for your corporate meeting or event. We do the work, while you enjoy the food!